Imagine how it would feel to...
HEAL YOUR BODY NATURALLY, COOK YOUR MEALS EFFORTLESSLY, AND NOURISH YOURSELF WITH EASE
... completely supported by a tribe of women on the same journey with you.
WELCOME TO KIELE JAEL'S GROUP PROGRAM
NOURISH FROM WITHIN
A 12-WEEK ONLINE GROUP PROGRAM FOCUSED ON THE SENSUAL APPROACH TO HEALING YOURSELF WITH FOOD, COOKING, AND NOURISHMENT FOR LIFE.
Experience accelerated learning and accountability with a group of like-minded women who are ready to take their health into their own hands and make big changes in their lives through cooking in the kitchen.
Next program will be in 2023 TBD. 10 spots available.
Join the waitlist and get early-bird pricing
12-week online program
8 90 or 120-minute zoom calls
Evolved nutrition classes teaching ancient food wisdom
Access to both KJW Courses: Intro to Sensual Cooking Mini-Course and the Art of Sensual Cooking Main Course
Group and 1:1 private coaching
WhatsApp group & email 24/7
Group cooking classes where you'll learn professional cooking skills
Customized wellness workbook to keep you accountable and on track
Recipes, tools, downloads, charts, & helpful resources
Expert guest speakers
Nourishment Philosophy Framework

Food As Medicine / Holistic Approach to Health

Ancient Food Wisdom: TCM & Ayurvedic philosophies

Healing Powers of Seasonal & Intuitive Eating
Healing Foods Foundational Education

Knife Skills, Kitchen Hacks, Food Prep Made Easy

Refine & Master over 2o Cooking Methods

Create Easy Meals with "The Never Boring Method"
Create Your Own Sensual Kitchen

Recipe Creation and Creative Meal Prepping

Discover Your Flavor Profile

The Art of Plating Experience
IF YOU SUFFER FROM THESE, THIS PROGRAM IS FOR YOU:
digestive problems like Crohn's, IBS, and leaky gut
diabetes type 1 and 2
metabolic syndrome: cardiovascular problems, high blood pressure, high cholesterol
anxiety, depression, somatic complaints
hormone imbalances, reproductive and fertility issues
autoimmune diseases
stress, overwhelm, burn-out
emotional distress and anguish
lack of motivation and inspiration
diet culture / food scarcity victim
past eating disorders and trauma
lack of accountability
prefer expert in-person guidance
THIS IS FOR YOU IF YOU'RE READY TO
DISCOVER
how to apply nutrition education to real life with a certified nutritionist and chef.
LEARN
to make healthy, delicious food effortlessly inside a kitchen that inspires you.
ENJOY
food prep, cooking, and showing up in your kitchen - say goodbye to boring meals!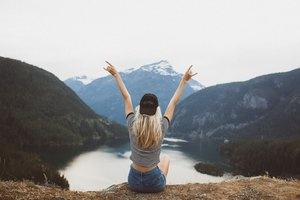 OPTIMIZE
your lifestyle with tangible daily skills you can use to revitalize how you nourish yourself.
FEEL
empowered, passionate, confident in your health with the support of amazing women.
NOURISH
yourself in sustainable ways to reveal your sensual self and lifestyle.
Invested in her Personal Development
"Kiele is an inspiration! She talks to you where you are at and has so much information to share. She loves what she does, it is so evident, that you just want to learn more and be a better version of yourself. The tasks are easy to fit into your life. Kiele is your person to get and keep you on the right path to just feel good and learn a lot in the process."
HOLLIS G., ENTREPRENEUR
Enhanced her Coaching Business
"It was awesome to take the time for myself to be a student and to mindfully approach cooking. Professionally, it's amazing to do this alongside a group of women all looking to grow and thrive. I think it inspired me in my own coaching business to be on the other side of the conversation. Love your ability to hold space with the group and cheering each person along their journey."
LIVIA M., HEALTH COACH
Improved her Relationship with Food and Cooking
"I knew Kiele's holistic, mindful, sensual approach to self-care and self-nourishment really aligned with my life goal of being in my best health physically, mentally and spiritually for my 60th birthday. Best gift ever! And then the extra 1:1 sessions were transformative. Kiele is caring, focused, and deeply loving."
ELIZABETH S., REALTOR
Elevated her Cooking and Kitchen Experience
"This program has completely shifted my mindset about food prep, cooking, and my health. It has opened up my creativity and I've been able to create dishes I never thought I could."
Basically, this program has elevated my entire experience in the kitchen. Because I have new prep, knife, and cooking skills, I actually know what I am doing. I'm no longer pissed off about cooking - I am excited about it!
I have had a total reframe about nourishment and I focus on keeping myself accountable to prioritize myself daily. It's helping me to have more fun and express myself in the kitchen. And a huge win? I now make breakfast for myself and I don't say 'I don't have time for that'. I set the tone for the entire day by nourishing myself at the start. It's been beautiful to experience this."
LYDIA B., PUBLICIST & PR EXPERT
Empowered her with her Health
"This experience has been a game-changer for me and my family. As a pre-diabetic with anemia and thyroid issues, I joined to learn a new and different approach to improve my health. I have tried everything, from keto for 3+ years, a regular workout routine, and nothing has worked long-term. I also wanted to learn how to control my health, cook healthy meals without them being boring and bland, and to feel like I was enjoying my life every day.
This program has been so empowering. I feel so good about my health and can say with confidence that I am in control of my healing every day. I am cooking delicious meals and sharing it with my family and friends. My daughter loves everything I make. Even my mom, who doesn't like vegetables, was asking what vegetables she should get at the grocery store so I could make them! What a huge win!"
BECCA K., STAY-AT-HOME-MOM & BAKER
READY TO DIVE IN?
CHOOSE YOUR INVESTMENT
Option one:
Our regular full all-in price. The best option to save some money and reserve your spot.
$1,600 USD

3/MO PAYMENT PLAN
Option two:
Our three-month payment plan. The first payment is to reserve and hold your spot.
$200 USD

3/MO PAYMENT PLAN
Option three:
Our semi-pro bono option for qualified applicants only. Want to apply? Email [email protected] to inquire.
THERE IS NO OTHER PROGRAM OUT THERE DESIGNED TO:
Focus on food as healing medicine

Help empower, motivate, and optimize

Cover ancient food wisdom

Combine nutrition + culinary in one

Teach tangible skills + life hacks

Improve your relationship with food

Shift your perspective on cooking to joy and pleasure

Make it easy to apply these practices to real life
A Little Love Note from Kiele Jael
The secret ingredient to cooking isn't in learning new recipes or the latest quick and easy cooking hack on the internet.
It's in shifting your perspective on how food and cooking can benefit your body and honoring the flavors, textures, and nourishment it provides.
Allow me to guide you there.
This program is a fool-proof way to transform how food and cooking show up in your life, and a rejuvenation of your senses.
After this program, you'll feel confident in applying everything you've learned to your daily lifestyle and you'll wow your loved ones with your newfound confidence and inner glow.
I promise this will positively affect every aspect of your life.
How often do you run the program?
How do I know this program is for me?
How much time will I have to dedicate to this program?
How many people are in the program?
How long is each weekly session? And what time?
What if I can't make the session? Are the sessions recorded?
Will I have to get new kitchen accessories?
What if I have a small kitchen?